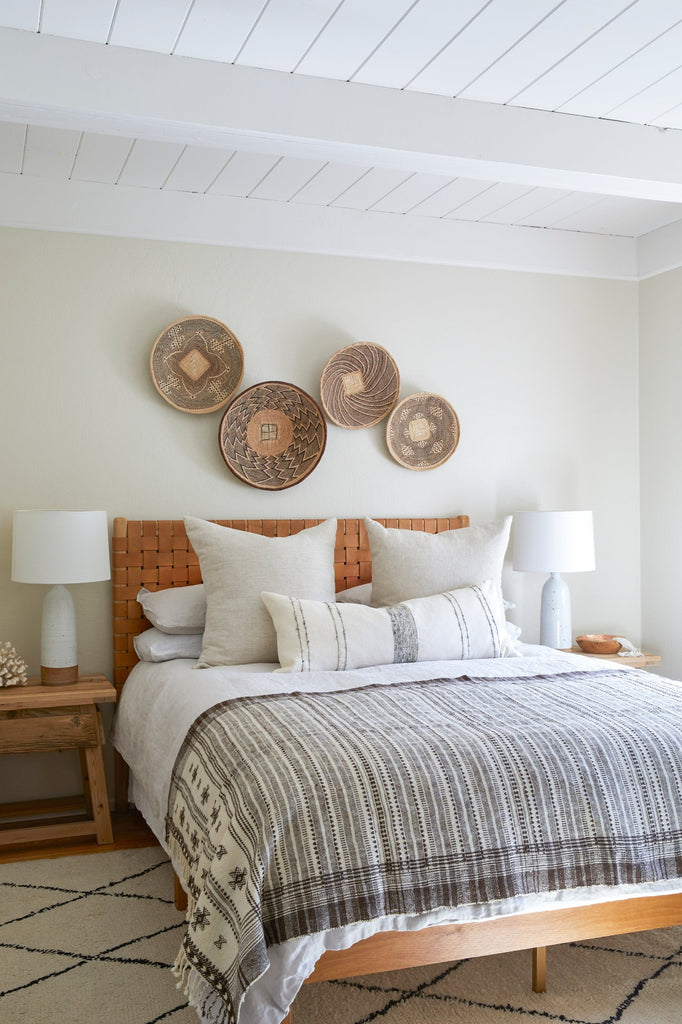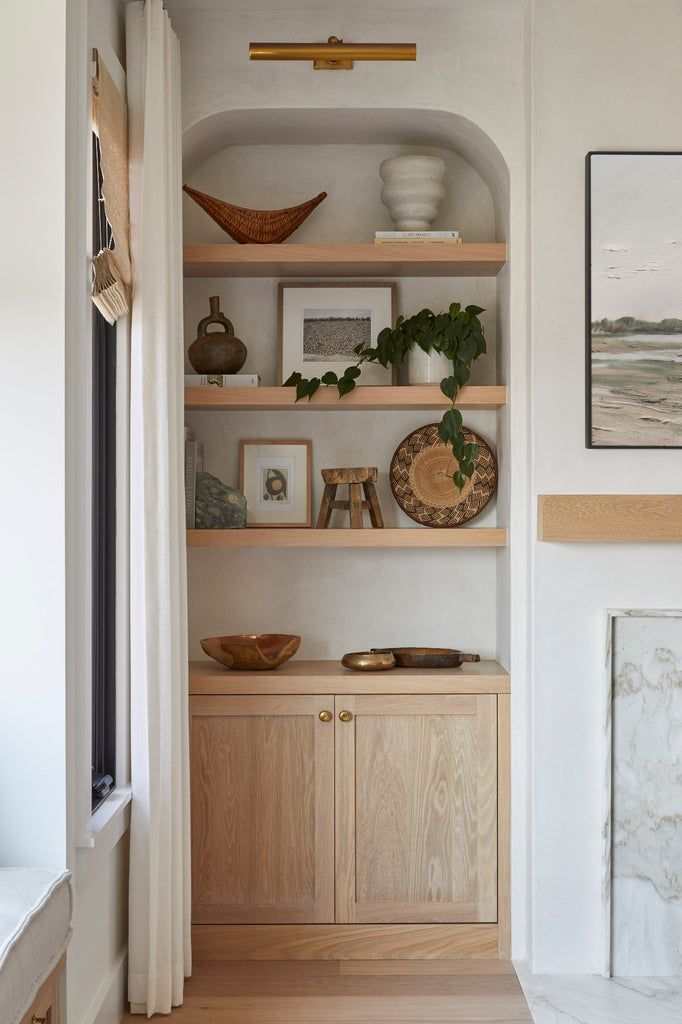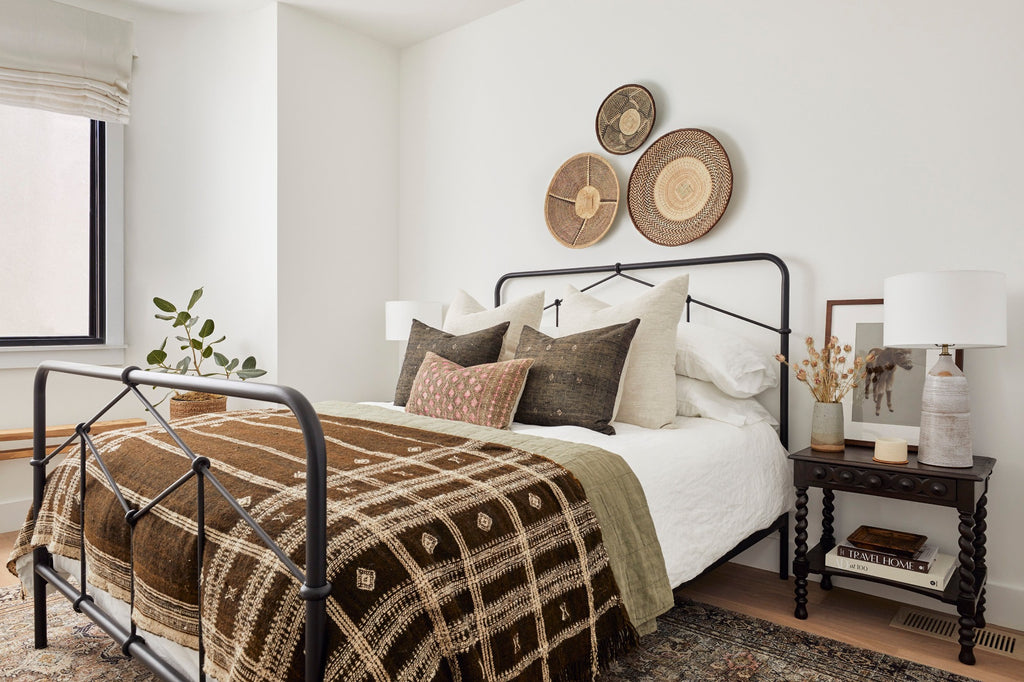 $275.00
$0.00
Ilala Palm Wall Baskets No. 25
HANDCRAFTED IN ZIMBABWE BY
In Stock
STORY + DESCRIPTION
These woven ilala palm baskets add a textural and artistic element to your space. They feature intricate traditional patterns in a neutral color palette making them a bold yet versatile statement accent. They look beautiful clustered together on a wall above a bed or sofa, or perched on a shelf or mantelpiece. This one-of-a-kind set of 3 features two baskets with a rich brown edging and one basket with cream edging. 
These ilala palm baskets were carefully handwoven by members of a women's basket weaving group in Zimbabwe. Buying this basket directly supports the weavers to increase their livelihoods and become less dependent on self-sufficiency farming, which is unreliable during dry seasons. 
DETAILS + DIMENSIONS
Set of three one-of-a-kind baskets (first image shown).
Sizes range from approx. 10" diameter to 20" diameter.
Note: Art nails for mounting included
SHIPPING + RETURNS
Standard shipping rates apply. Eligible for return within 30 days of delivery. Read more about our return policy here.