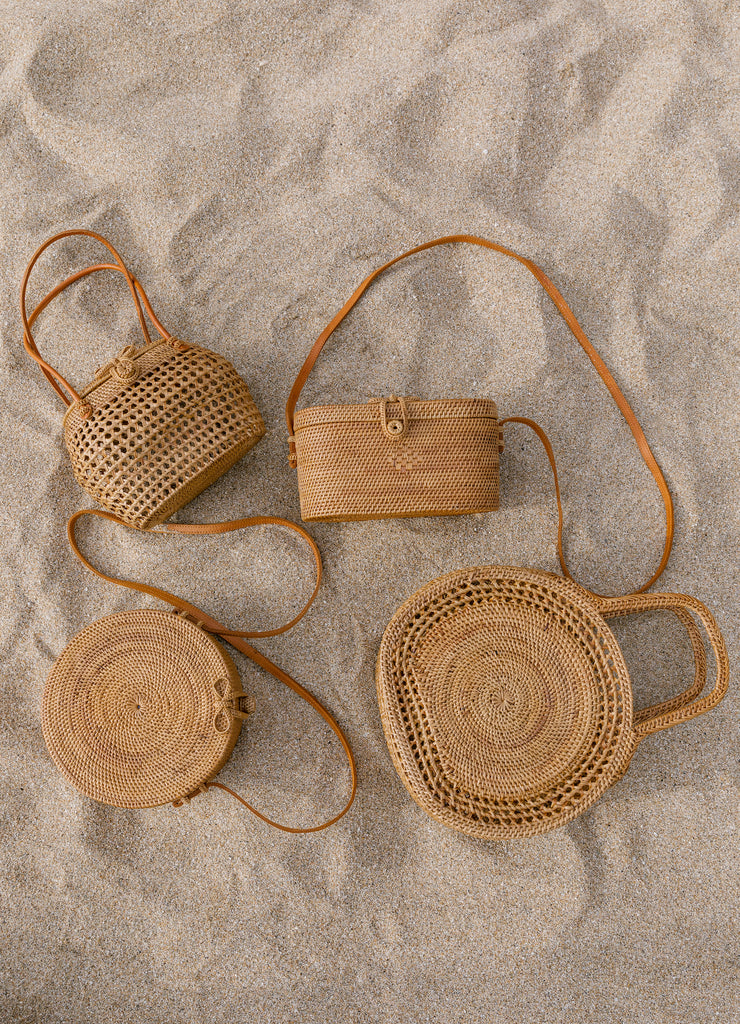 $85.00
$0.00
Tenganan Basket Handbag
Handcrafted in Bali by
In Stock
STORY + DESCRIPTION
Our Tenganan Basket Handbag is perfect for the minimalist and modern gal. An open basket with no closures, it features an intricate weave of concentric circles with open see-through weave around the borders and sides. It is just the right size to hold your daily necessities- phone, wallet, keys, and a lip gloss or two. This gorgeous basket handbag is structured with a flat bottom so it stands on its own grabbing attention wherever you set it! An elevated casual style that transitions from day to night, we think it's perfect for brunch, wine tasting, or date night!
This bag is handwoven in the village of Tenganan, Bali using natural Ata reed. Then skilled artisans intricately weave the reed strands into baskets, working on one basket for up to a month. Once fully woven, the baskets are boiled and left in the sun to dry for a week. Finally, to strengthen the weave, condition the fibers, and leave a natural finish, baskets are smoked over coconut shell clippings. A true dedication to craft to make these gorgeous bags.
DETAILS + DIMENSIONS
Materials: Natural ata reed + leather
Overall Dimensions: 11" W x 4"D x 14" H
SHIPPING + RETURNS
Standard shipping rates apply. Eligible for return within 30 days of delivery. Read more about our return policy here.