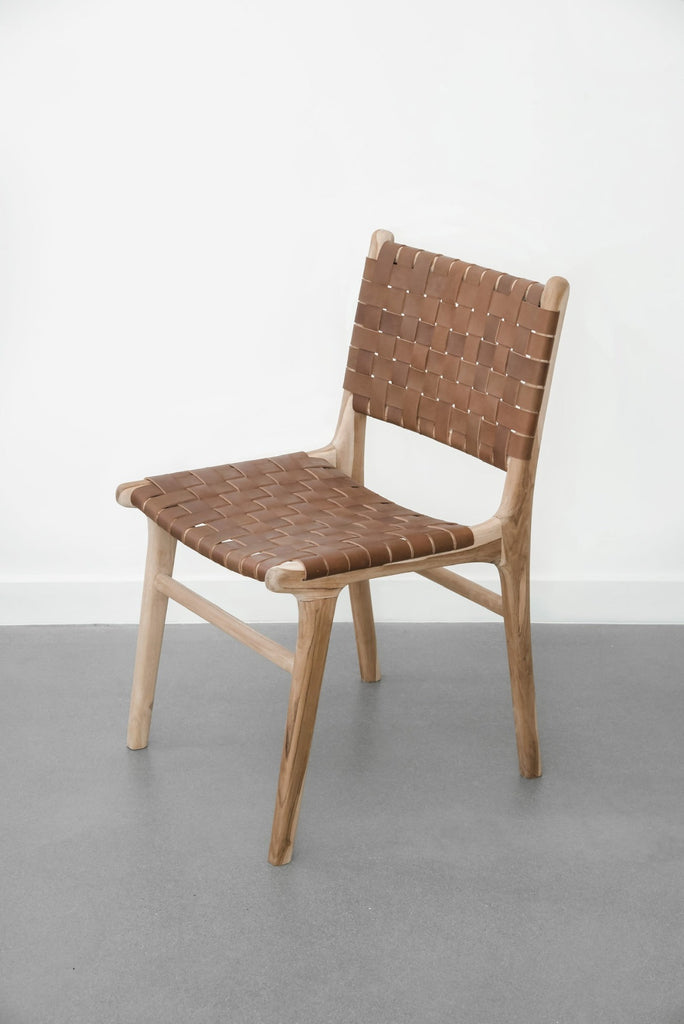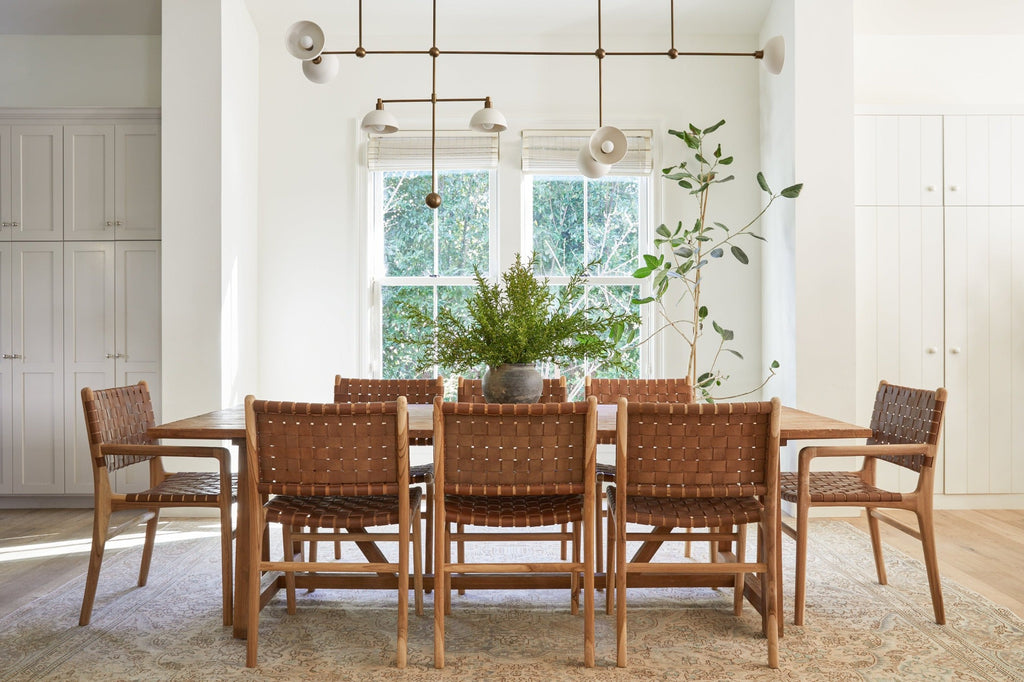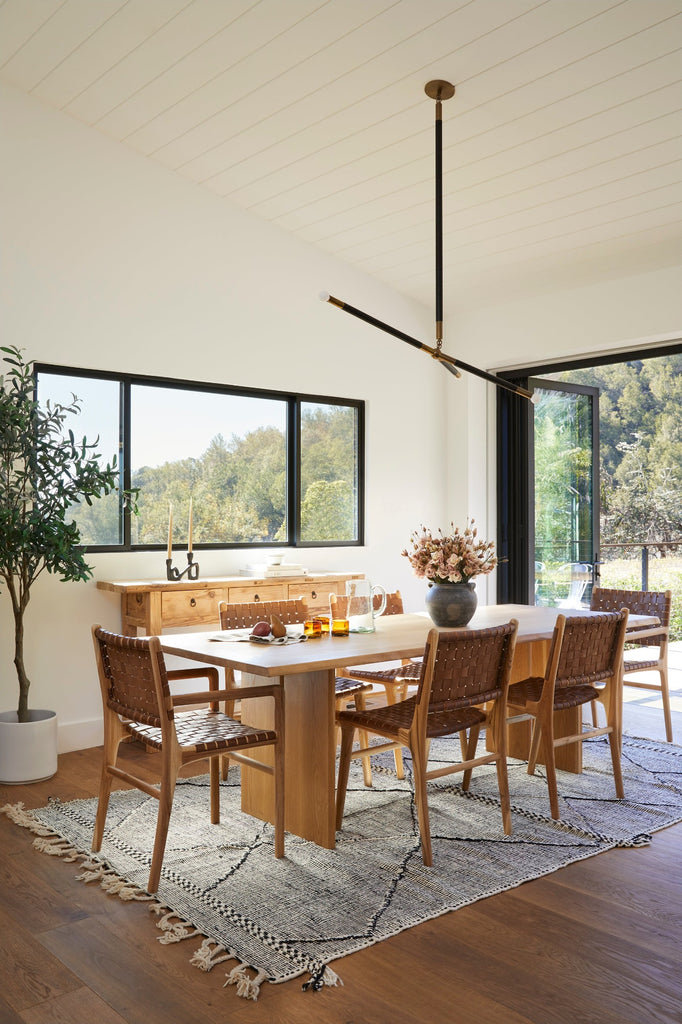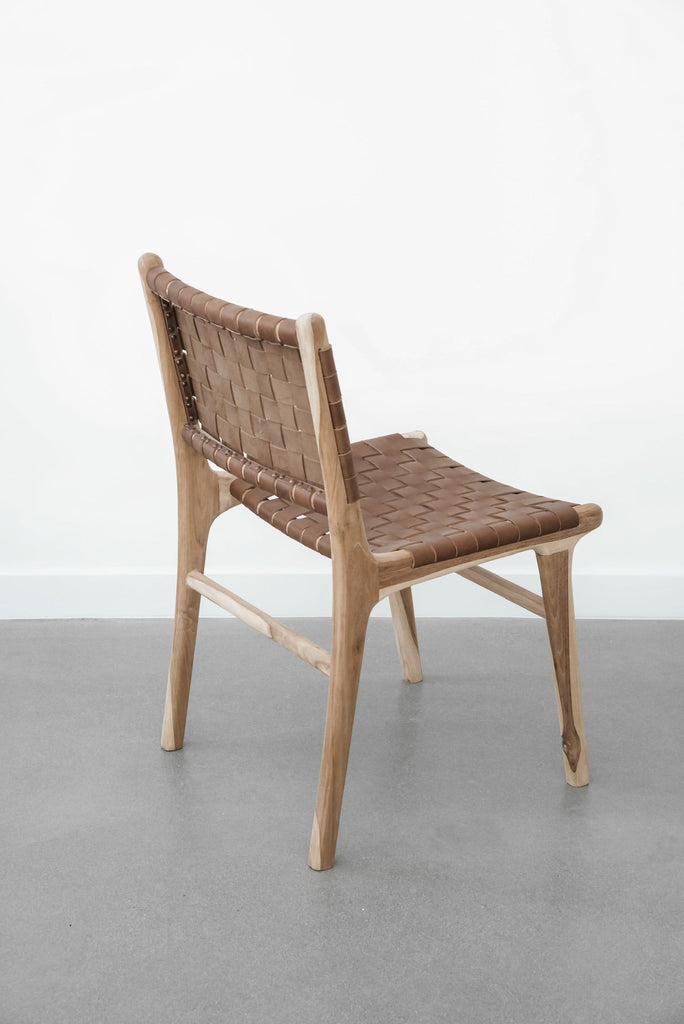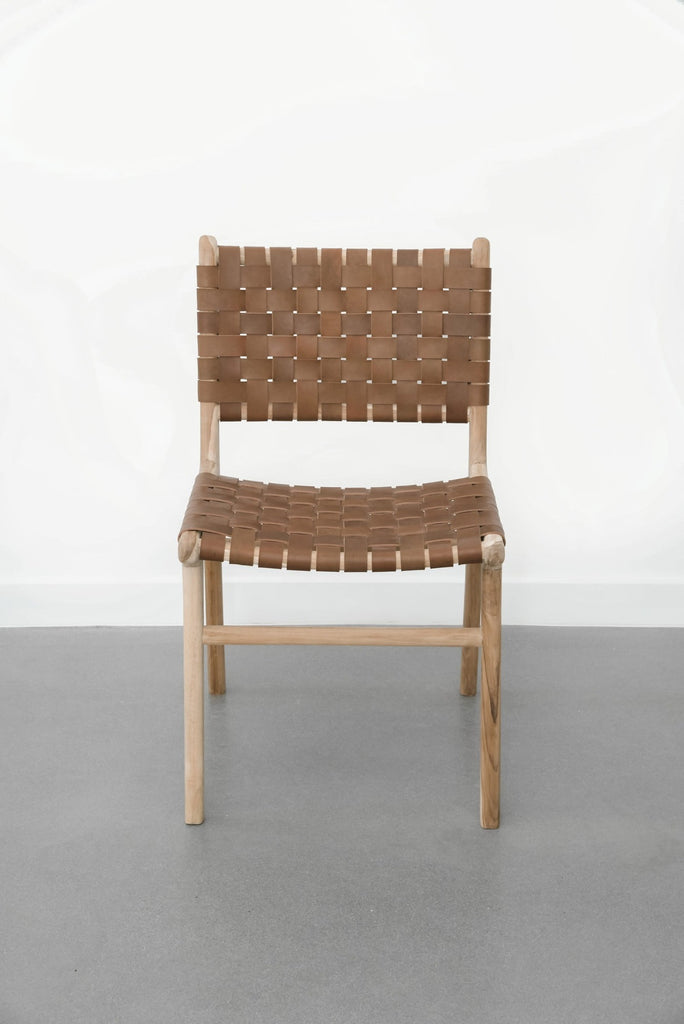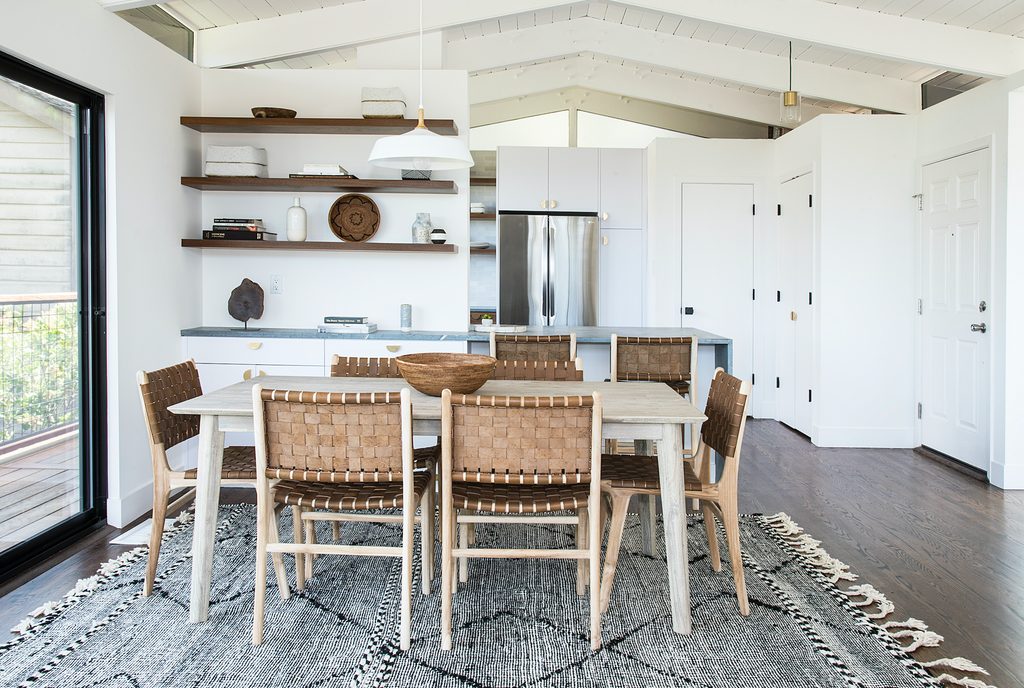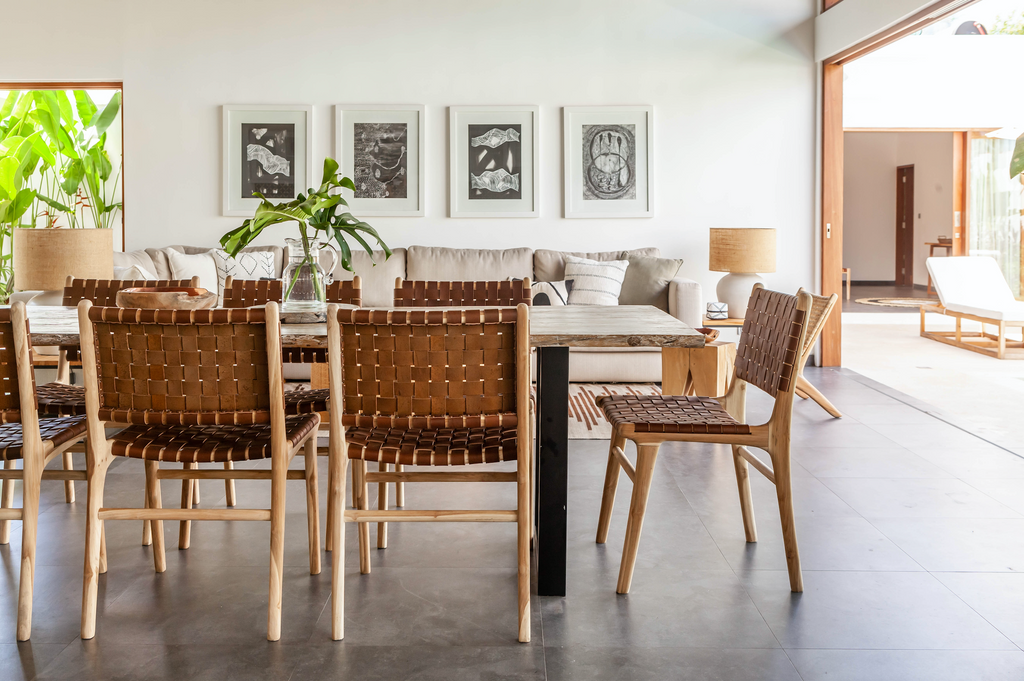 STORY + DESCRIPTION
Contemporary with echos of Scandinavian and bohemian influence. This leather and wood dining chair is both modern and timeless. Featuring clean lines of sculpted teak wood and woven saddle leather, this chair work perfectly with a variety of tables and design styles. These woven dining chairs are expertly handcrafted in Bali with Javanese teak wood and leather.
There is variation between natural materials and leather, making each piece unique and one of a kind. The supple semi vegetable-tanned leather has a softly worn waxed finish that deepens into a distinctive patina. Please note that because of the natural dying process, the leather color can vary slightly from batch to batch. The backside of the leather straps is full grain suede (natural backside of leather hide). Variations in texture and tone are all inherent to the leather hide and the dying process.
In Stock
DETAILS + DIMENSIONS
Wood Finish: Natural Matte Teak Wood
Leather: Saddle Full Grain Leather
Overall Dimensions: 20" W x 21" D x 34" H, 18" Seat Height
Cleaning: Spot clean leather with a dry cloth. Wipe wood with a damp cloth and dry immediately.
The natural Teak wood is unfinished so shouldn't have any oils or finishes applied to it, otherwise it will take on a more yellow/orange tone. If any marks or dirt appear over time you can just wash them off with water, and if that doesn't work sand them away with a fine sandpaper!
Leather Protector/Conditioners:
Leather CPR is a leather conditioner that can be used to revive the leather and buff out small markings, and we can vouch that it works wonders! There are some leather protectants on the market that can be used to minimize the risk of water markings. Here is a link to one of the highest recommended products we've encountered. As with any natural material, products can affect each piece differently. We recommend testing it first on a small, non-visible area before applying to the entire piece. No product will make leather entirely resistant to water and oil stains.
SHIPPING + RETURNS
Shipping Time:
Approx. 2-3 weeks to ship within CA, and approx. 3-6 weeks anywhere else in the US
Please note:
Shipping ranges listed are estimates.
If you live in a remote service area, including islands, shipping time may be longer.
Your furniture order will ship when all items in your order are in stock and available for delivery. In the case the case that some or all items in an order have a lead time, the order will be dispatched once the items with the longest lead time are available. Split shipping is available upon request.
Shipping Cost:
$150* - California Flat Rate Delivery
$299* - Domestic Flat Rate Delivery
*Some exclusions apply.
Eligible for return within 30 days of delivery. Read more about our return policy here.
REVIEWS
"I received my four chairs and they are absolutely stunning! We love them so much!" - Sarah Michelle Lawrence