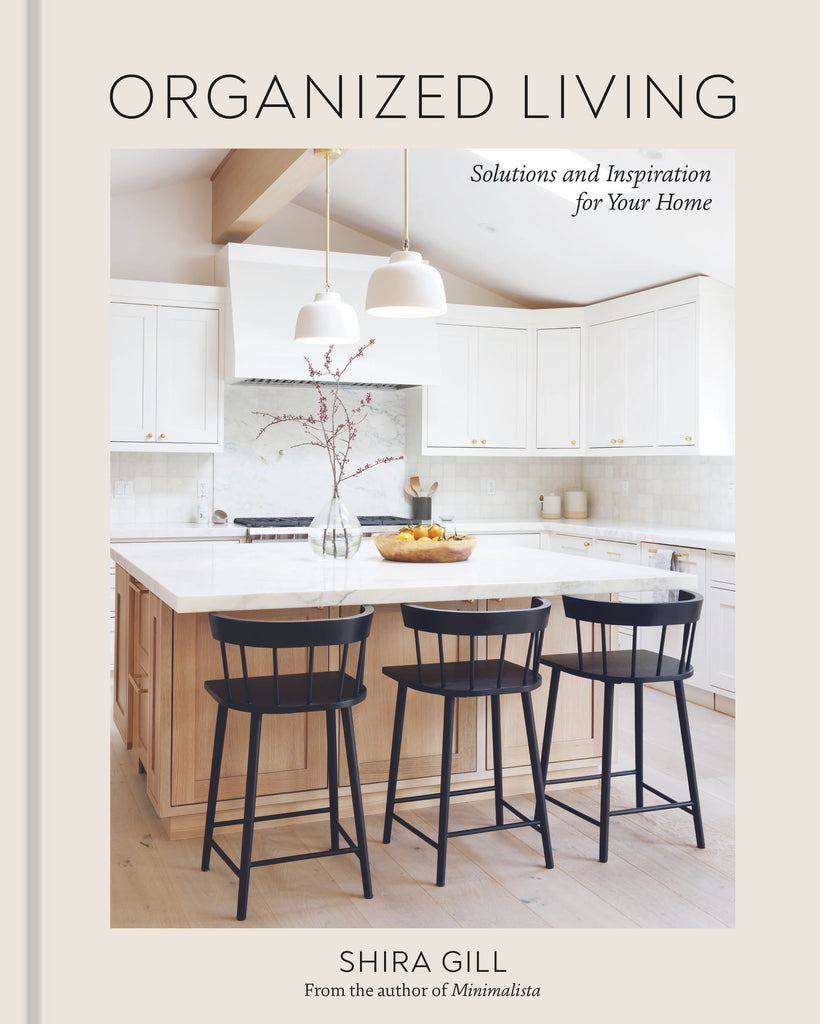 $32.50
$0.00
Organized Living
By Shira Gill
In Stock
STORY + DESCRIPTION
People are naturally curious about the homes of professional organizers.

 

Organized Living

 was inspired by Shira's desire to provide a glimpse into a rarely-seen world: The homes of people who organize others. Shira showcases the homes of twenty-five international home organizers, offering an exclusive behind-the-scenes look into this meticulously kept world. 

Organized Living

 introduces you to the aspirational spaces of the most organized people in the world, the organizers themselves, and the passion that fuels their work. Through stunning images and absorbing interviews, you'll gain expert tips and resources, loads of visual inspiration, and clever organizing hacks you can use in your own home, such as:
Ditching the packaging
Choosing stylish storage
Elevating the most neglected spaces
Putting things away, right away
Through books, TV shows, and social media platforms, home organizers have been elevated as top lifestyle influencers and have cemented their place in the cultural zeitgeist. And Shira Gill, the organizer of organizers, is the perfect tour guide to walk us through these professional organizers' homes.
If you're seeking less clutter, overwhelm, and stress in your life, and are looking to create more time and energy for the things that matter most, 
Organized Living
 is your chance to learn directly from the best in the business.
DETAILS + DIMENSIONS
Hardcover 288 pages
Dimensions: 9.54" H x 7.64" W x 1.15" D
SHIPPING + RETURNS
Standard shipping rates apply. Eligible for return within 30 days of delivery. Read more about our return policy here.