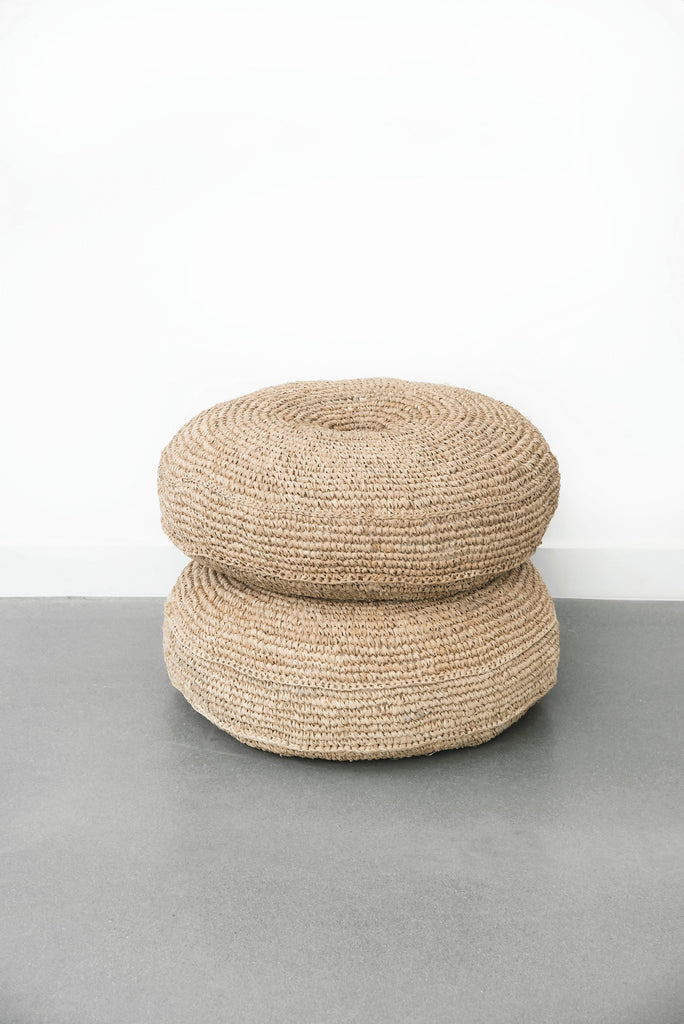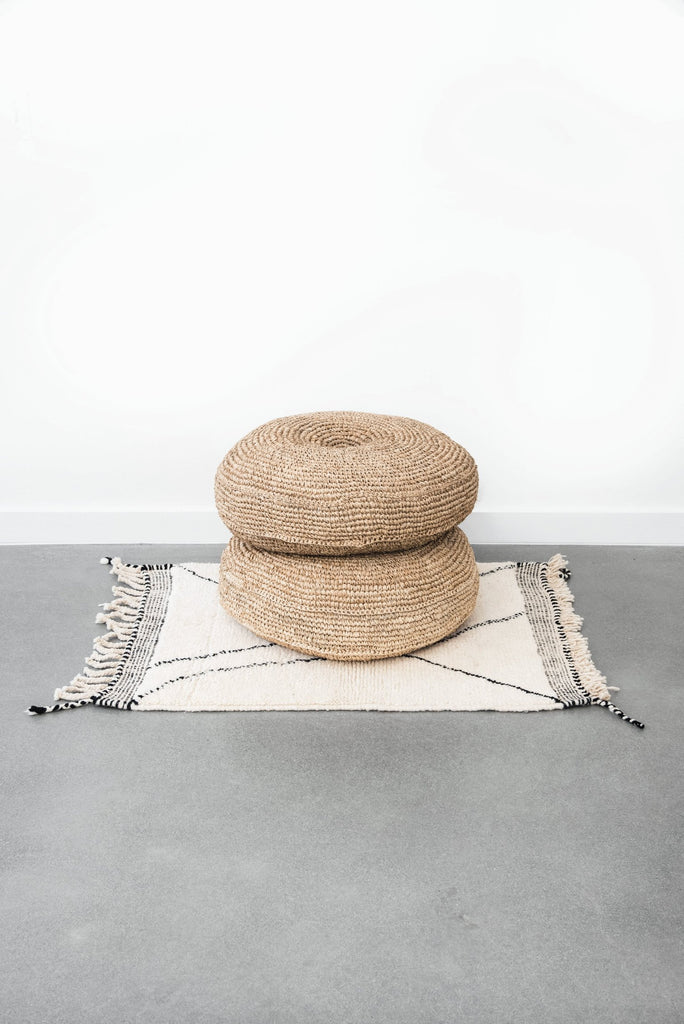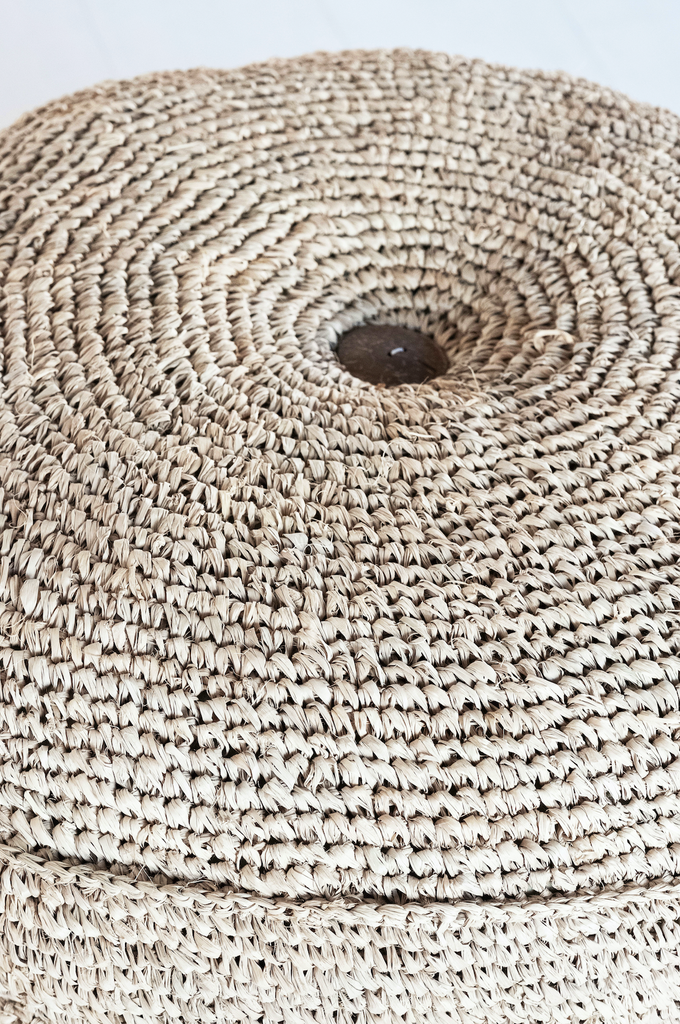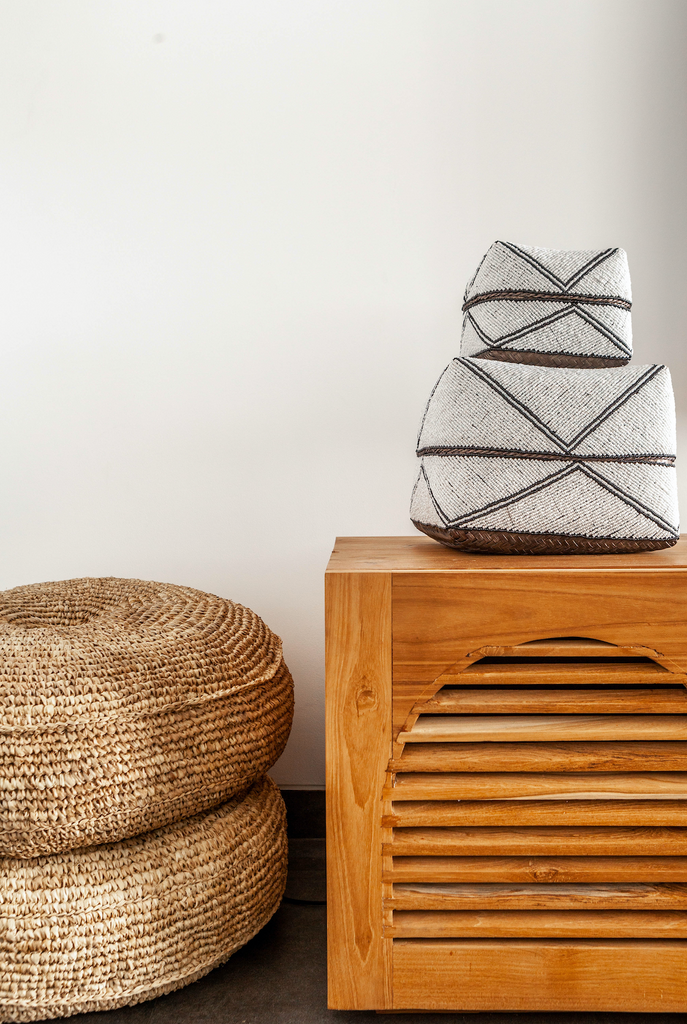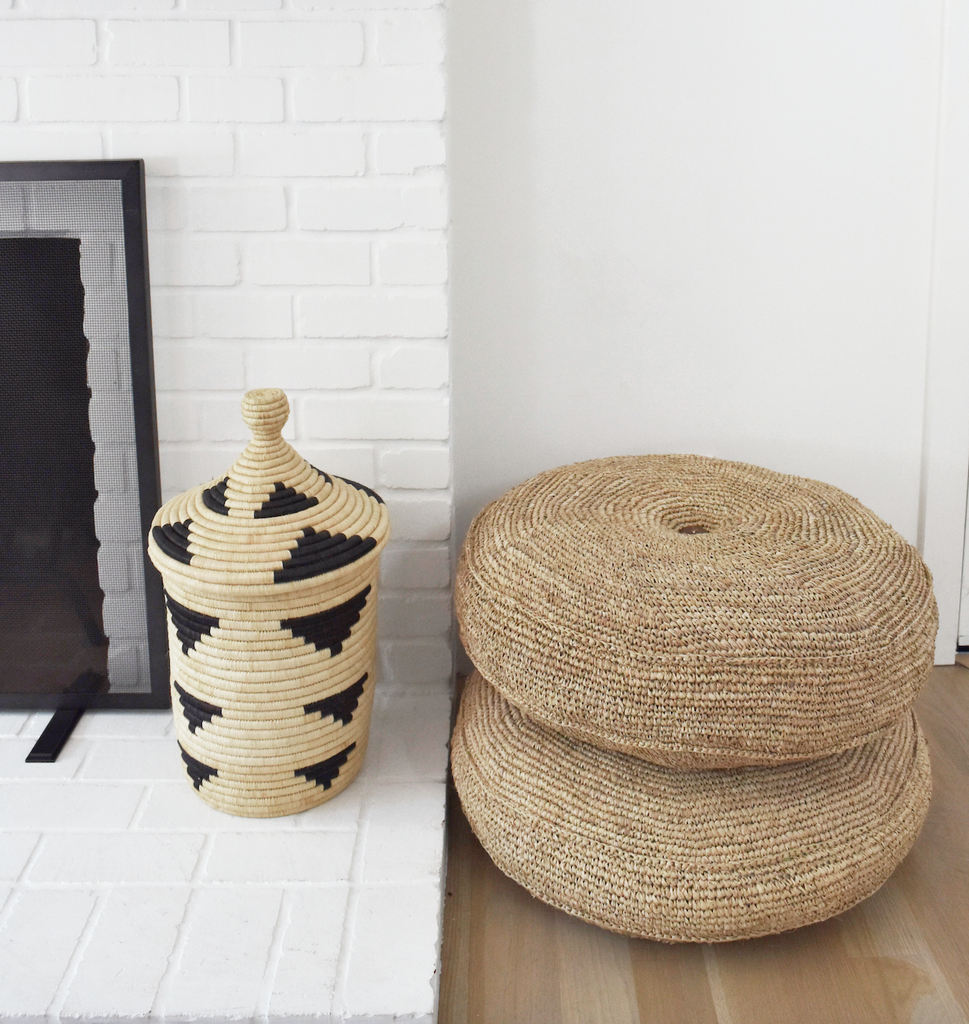 $132.00
$165.00
Natural Woven Hyacinth Pouf - Second Quality
Handcrafted in Bali Second Quality - 30% off!
STORY + DESCRIPTION
Add natural texture and comfort to any room with our versatile woven hyacinth pouf. These handmade woven poufs are perfect for lounging, or creating extra seating around the coffee table at game night. Ideal for small spaces, they can stack in a corner or tuck under a coffee table. 
These poufs are handwoven in Bali and woven from the dried fibers of the water hyacinth. Water hyacinth is a fast-growing aquatic plant that makes it an exceptionally eco-friendly material.
What are second quality pieces?
Seconds are pieces of furniture or accessories that don't quite pass our rigorous quality control standards but are still structurally sound - they're what we like to call nearly perfect. Some examples of imperfections are marks and scuffs, scratches on leather, or inconsistency in color. The best part? These pieces are offered from 30% - 50% off regular prices!
All seconds items are final sale. No coupon codes or trade discounts can be applied. Flat rate delivery will be available, or store pick up at our Mill Valley location (because we'd love to say hi!).
DETAILS + DIMENSIONS
Material: Water Hyacinth Fiber.
Overall Dimensions: Approx. 24" W x 9" H
SHIPPING + RETURNS
Shipping Time:
Approx. 2-3 weeks to ship within CA, and approx. 2-4 weeks anywhere else in the US
Please note:
Shipping ranges listed are estimates.
If you live in a remote service area, including islands, shipping time may be longer.
Your furniture order will ship when all items in your order are in stock and available for delivery. In the case the case that some or all items in an order have a lead time, the order will be dispatched once the items with the longest lead time are available. Split shipping is available upon request.
Shipping Cost:
$150* - California Flat Rate White Glove Delivery
$299* - Domestic Flat Rate White Glove Delivery
*Some exclusions apply.
In stock
No returns or exchanges. Second quality items are final sale.