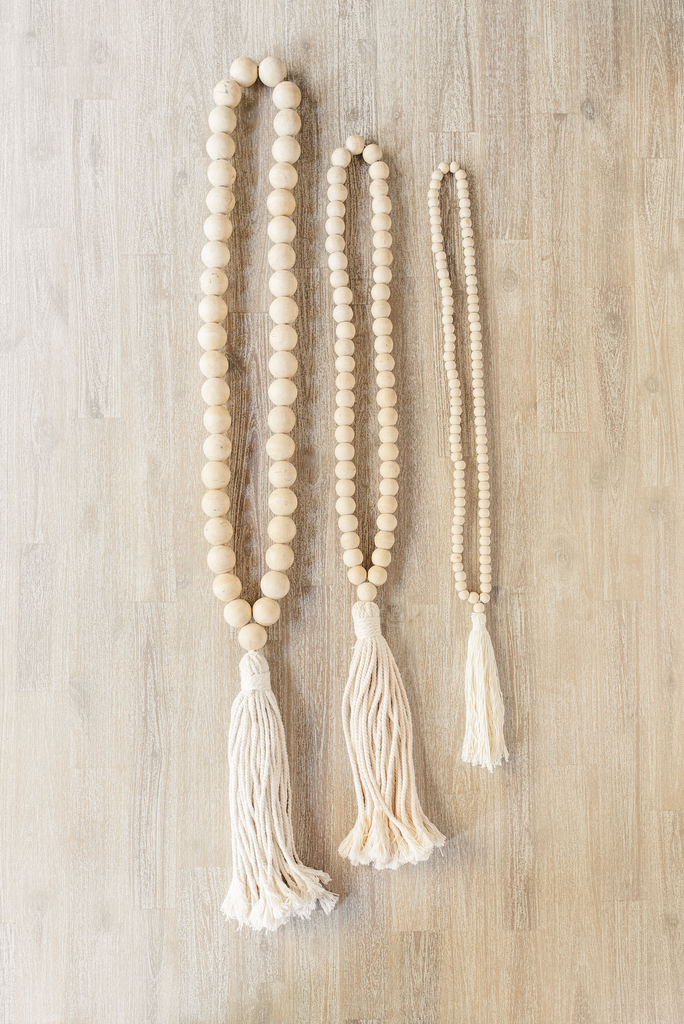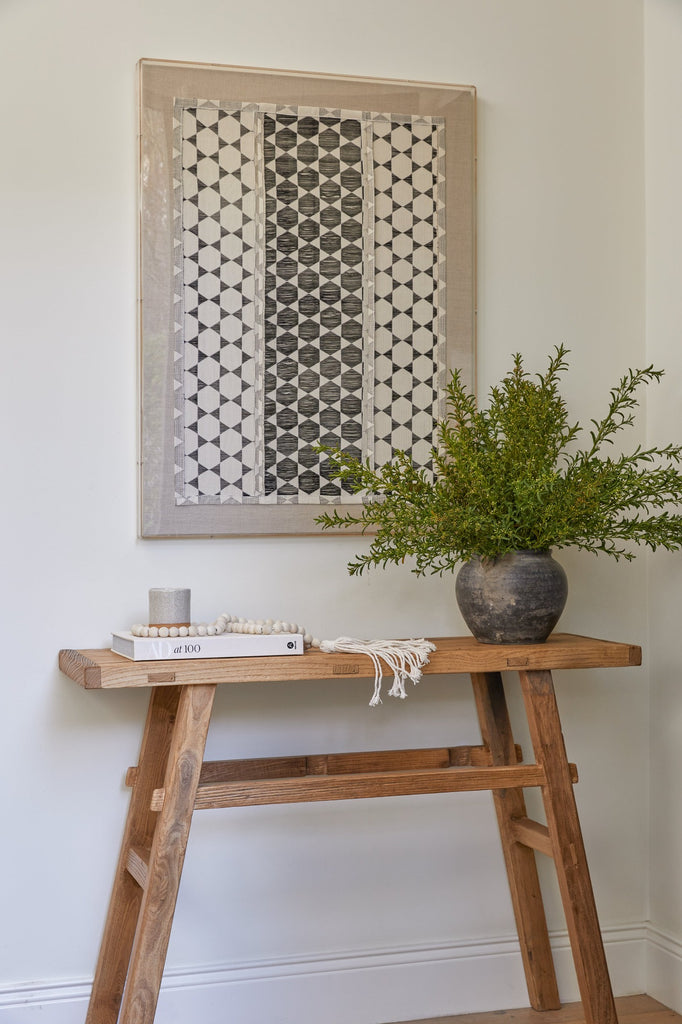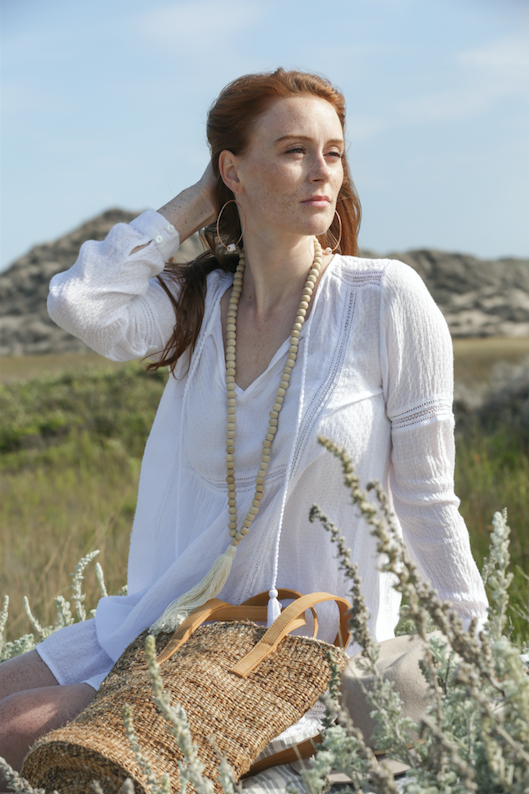 $25.00
$0.00
Tasseled Wooden Bali Beads
Handcrafted in Bali
STORY + DESCRIPTION
Our wooden Bali beads are the perfect minimalist accessory. They look amazing styled for interiors, but can also be worn as a fun bold necklace. The small sized beads are the best size to be worn as a necklace and they look fantastic draped around a ceramic lamp base or on the corner of a photo frame. The medium and large sizes are stunning used as table top decor in bowls or trays. 
Made in Denpasar, Bali, they feature large teak wood beads and a twisted cream cotton tassel.
DETAILS + DIMENSIONS
Materials: Made using wood beads and cotton string tassel.
Dimensions:
Small: 28" L
Medium: 32" L
Large: 38" L
Note: Measured from top to end of tassel.
Care: Don't expose to oil as it can change the color of the wood.
SHIPPING + RETURNS
Standard shipping costs applied at checkout. Eligible for return within 30 days of delivery. Read more about our return policy here.