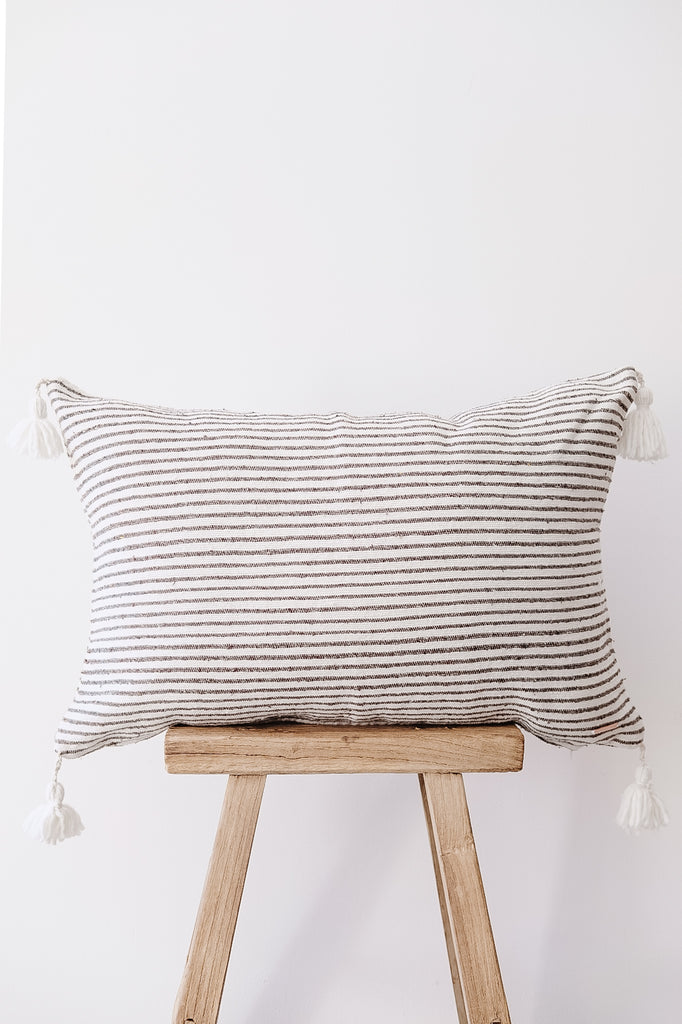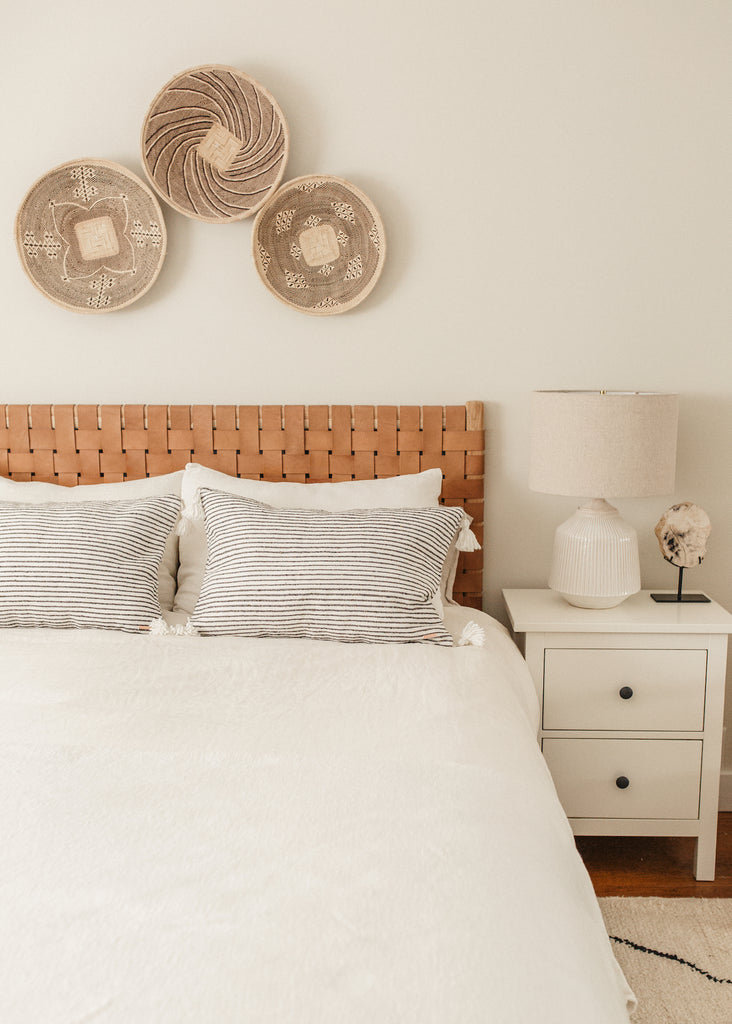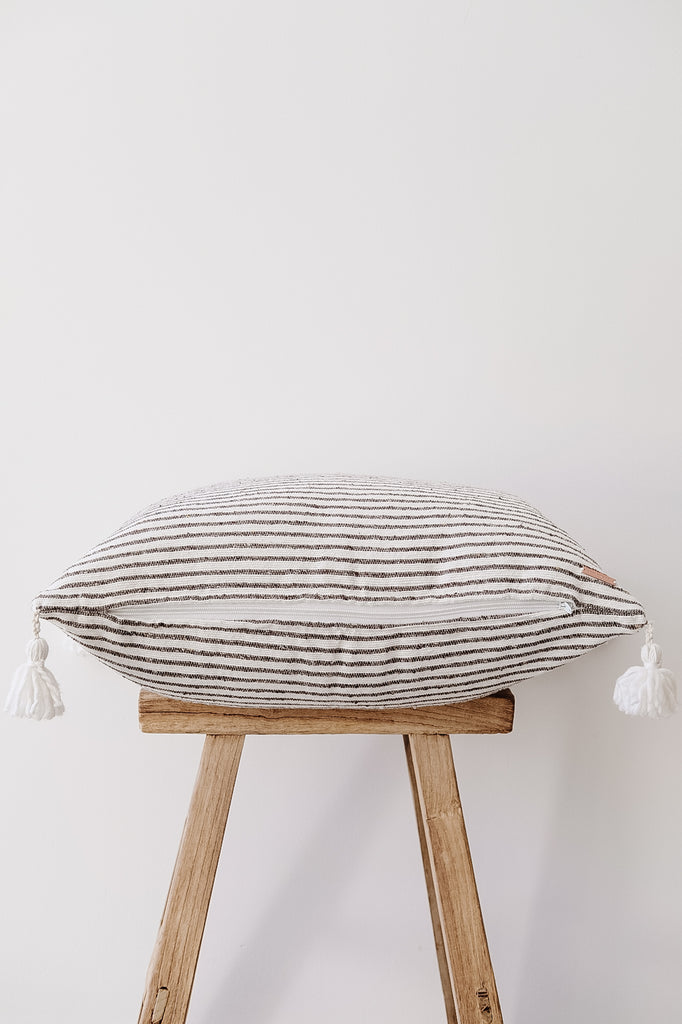 $140.00
$175.00
Dark Grey Stripe Moroccan Pom Pillow No. 01
HANDMADE IN MOROCCO
Dimensions: 16" x 24"
STORY + DESCRIPTION
Our Moroccan Pom Pom pillows are handwoven and hand-dyed in Marrakech, creating irresistibly soft textures and subtle hues. With delightfully charming pom accents adorning each corner, these pillows will add an understated chic style and a splash of happiness to your space.
Our founders and design team source these one-of-a-kind textiles from artisan communities around the world to curate this unique pillow collection. Each of our pillows is unique, and minor variations in pattern, texture and color tone are all inherent qualities of these handmade pieces.
DETAILS + DIMENSIONS
Material: Hand spun cotton, down feather stuffer
Dimensions: 16" x 24"
Please note that these are handwoven and may vary slightly from piece to piece.
Care: Spot clean only
SHIPPING + RETURNS
Standard shipping rates apply. Read more about our return policy here.