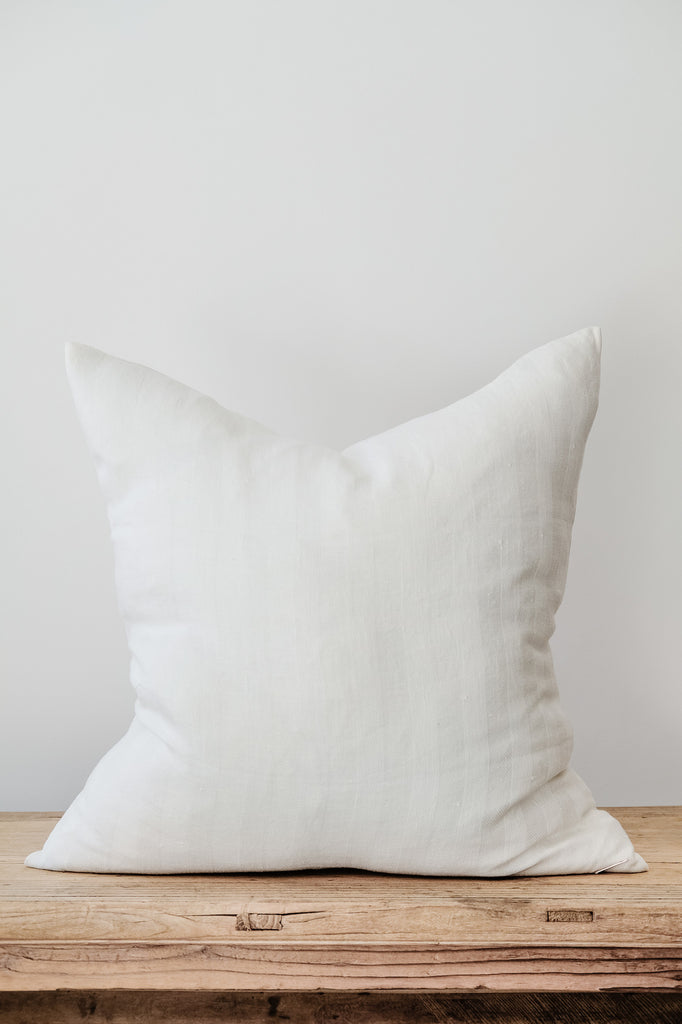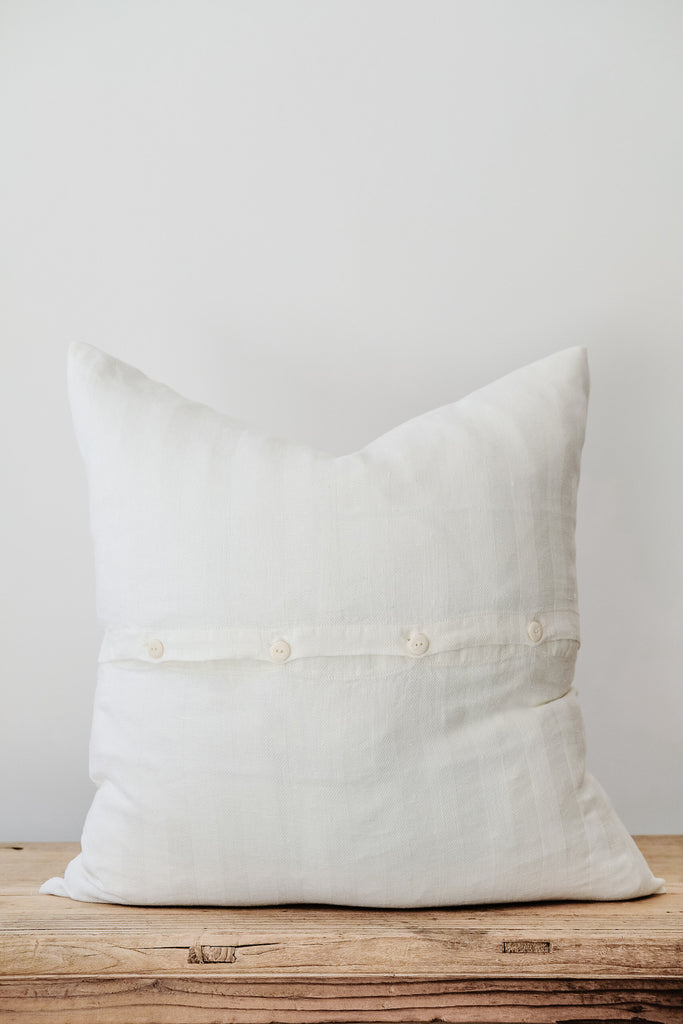 $140.00
$175.00
White Chevron Linen Pillow
HANDMADE IN EUROPE
Dimensions: 24" x 24"
STORY + DESCRIPTION
With a luxurious feel, classic look and neutral colorways, our linen pillows are the perfect addition to your space. Grown in the Baltic region of Europe and milled in Lithuania, they are the ultimate homage to our commitment to sustainability. This 100% biodegradable flax linen is sustainably produced with environmentally minded minimal waste processes and is made to last with top quality durability.
Our founders and design team source these one-of-a-kind textiles from artisan communities around the world to curate this unique pillow collection. Each of our pillows is unique, and minor variations in pattern, texture and color tone are all inherent qualities of these handmade pieces.
DETAILS + DIMENSIONS
Material: Linen, down feather stuffer
Dimensions: 24" x 24"
Please note that these are handwoven and may vary slightly from piece to piece.
Care: Spot clean only
SHIPPING + RETURNS
Standard shipping rates apply. Read more about our return policy here.