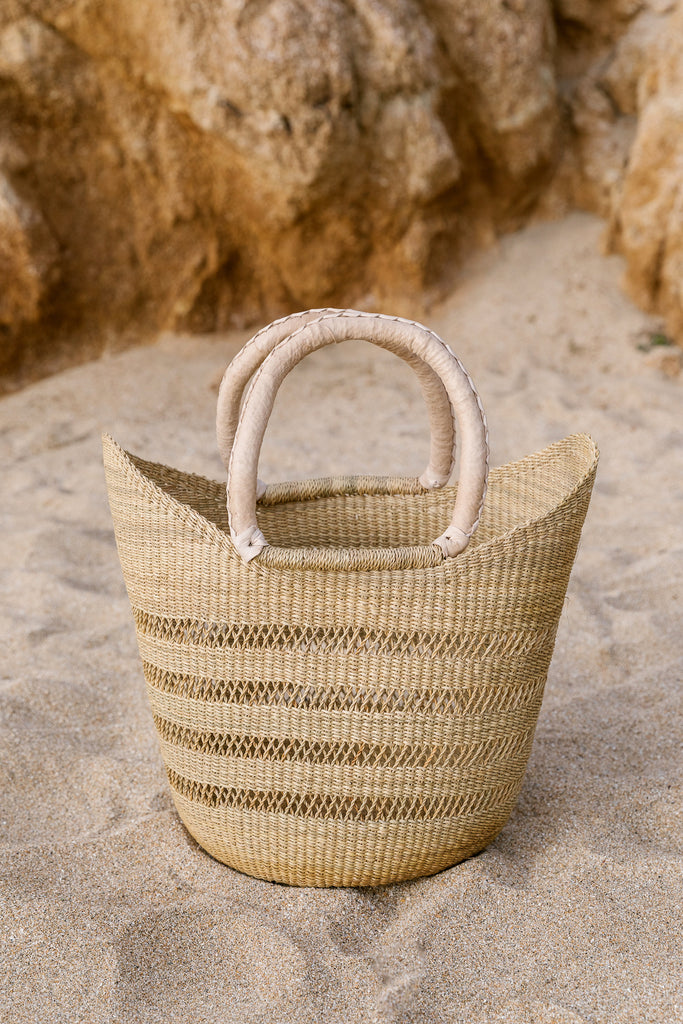 $95.00
$0.00
Woven Sisal Farmer's Market Tote
Handcrafted in Kenya
STORY + DESCRIPTION
Our Woven Sisal Farmer's Market Tote is a casual and versatile accessory with a minimalist aesthetic. It features an intricate woven pattern with light leather handles. Its generous size makes this bag perfect for running errands or a trip to the market or farm stand. Structured and roomy, this bag can also be used as a chic home accessory for handy storage: tuck away extra cords, knitting or craft projects, or your latest reading materials.
Handwoven in Kenya with sisal fiber and leather.
DETAILS + DIMENSIONS
Materials: sisal fiber and leather.
Overall Dimensions: 17" W x 12" H (Not Including Handles)
SHIPPING + RETURNS
Standard shipping rates apply. Eligible for return within 30 days of delivery. Read more about our return policy here.