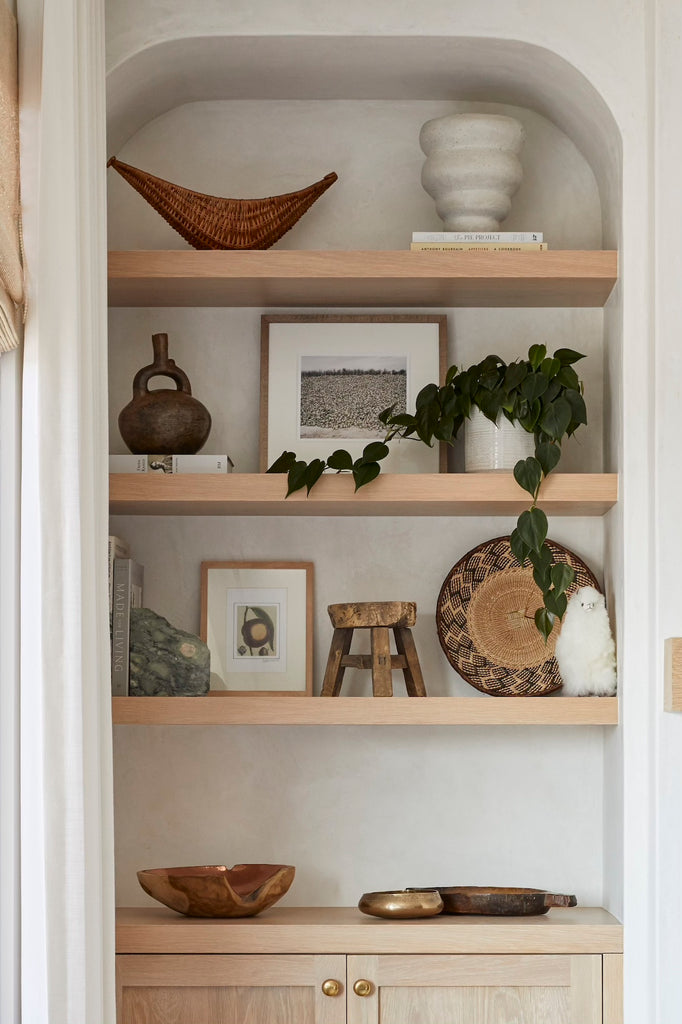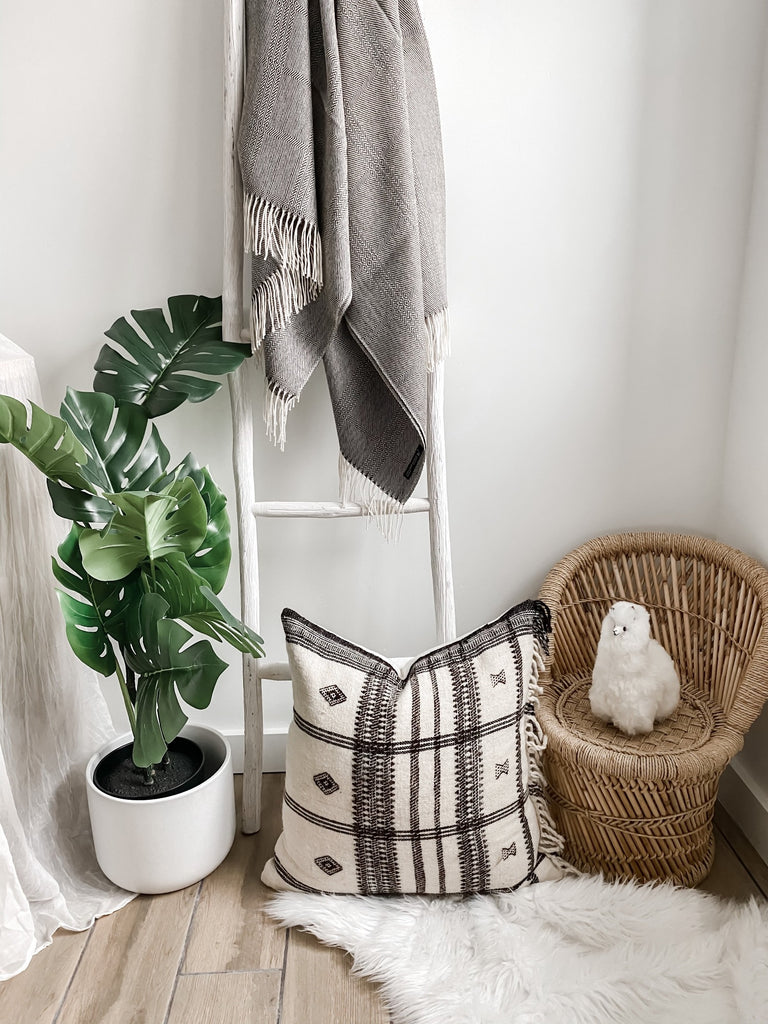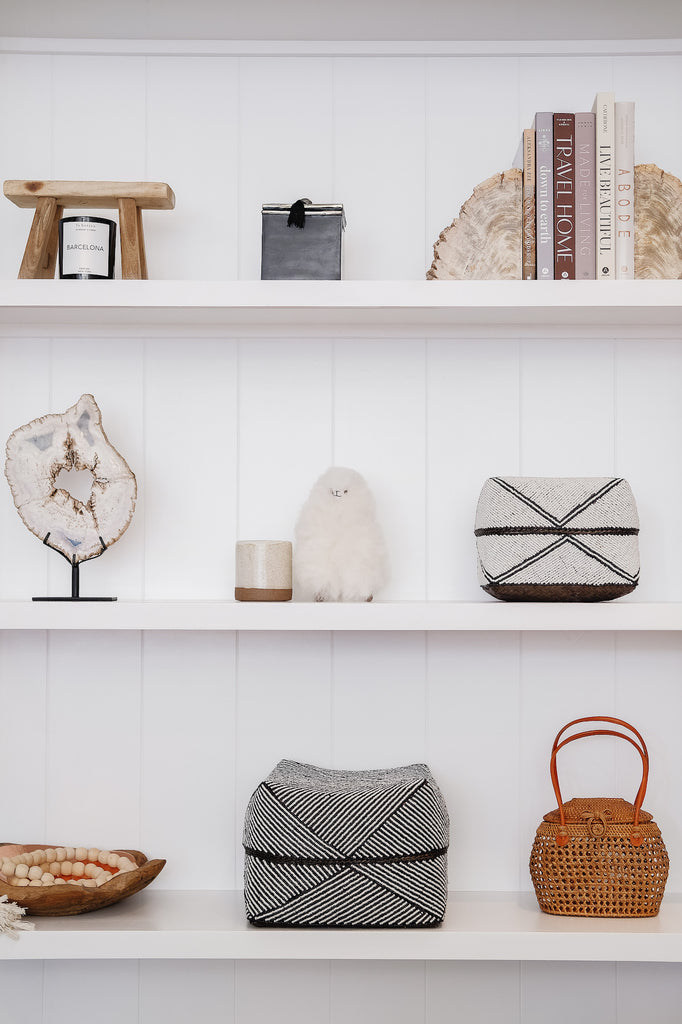 STORY + DESCRIPTION
This sweet and oh-so-soft Alpaquita is an irresistibly cute styling element for a shelf, but also the most snuggly and treasured stuffed animal for babies and kiddos. A nursery styling must-have, these Peruvian furry friends are also excellent for adding a playful and traveled design element to a living room or bedroom! 
Our Alpaquitas are hand made by a women's weaving collective in the Sacred Valley of Peru. They are made with the finest 100% baby alpaca wool.
DETAILS + DIMENSIONS
Material: 100% baby alpaca wool
Medium Dimensions: Approx. 5" W x 7" L x 9" H
Small Dimensions: Approx. 4.5" W x 6" L x 6.5" H
Please note that these are handmade and may vary slightly from piece to piece.
SHIPPING + RETURNS
Standard shipping rates apply. Eligible for return within 30 days of delivery. Read more about our return policy here.