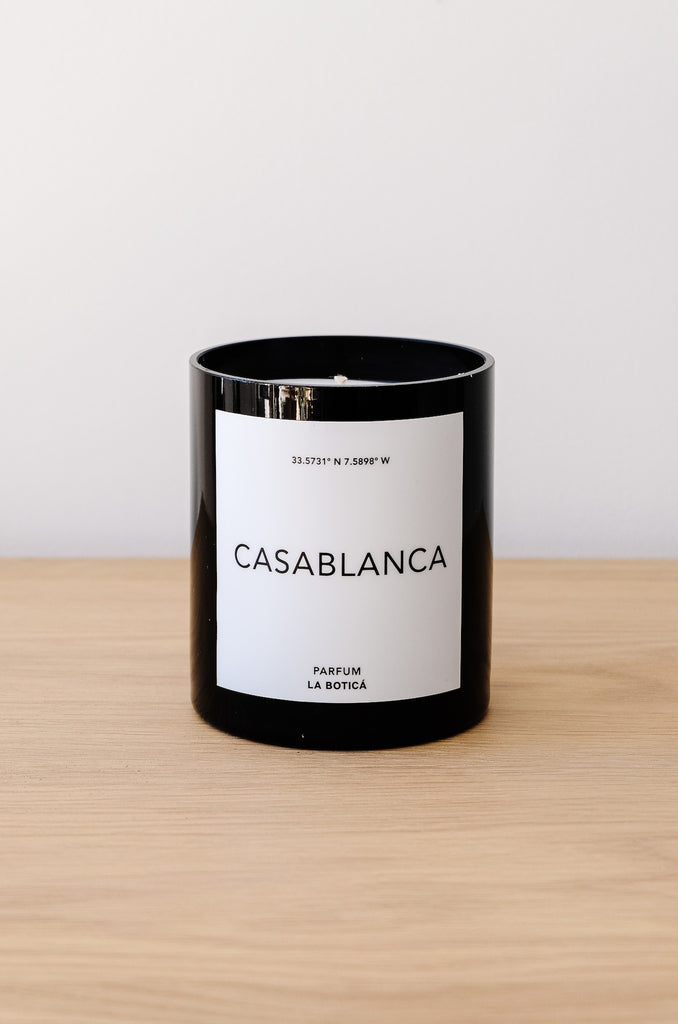 $62.00
$70.00
La Botica Casablanca Candle
Handcrafted in New York City
In Stock
STORY + DESCRIPTION
Fig Leaf, Galbanum, Black Currant, Coconut and Cedarwood.
Casablanca embodies the spirit of Morocco with arid landscapes dotted by ancient fig trees, sprawling cedarwood forests high in the Atlas mountains and modern riad gardens with blooming galbanum. The earthy, vibrant scents are evocative of cool summer mornings in the desert amidst a serene oasis.
DETAILS + DIMENSIONS
Materials: Apricot and Coconut blend wax, lead-free cotton wick in glossy, jet black glass
Approx. 75 hours of burn time
Dimensions: 4" H x 3.5" Dia (11 oz. candle)
SHIPPING + RETURNS
Standard shipping rates apply. Read more about our return policy here.