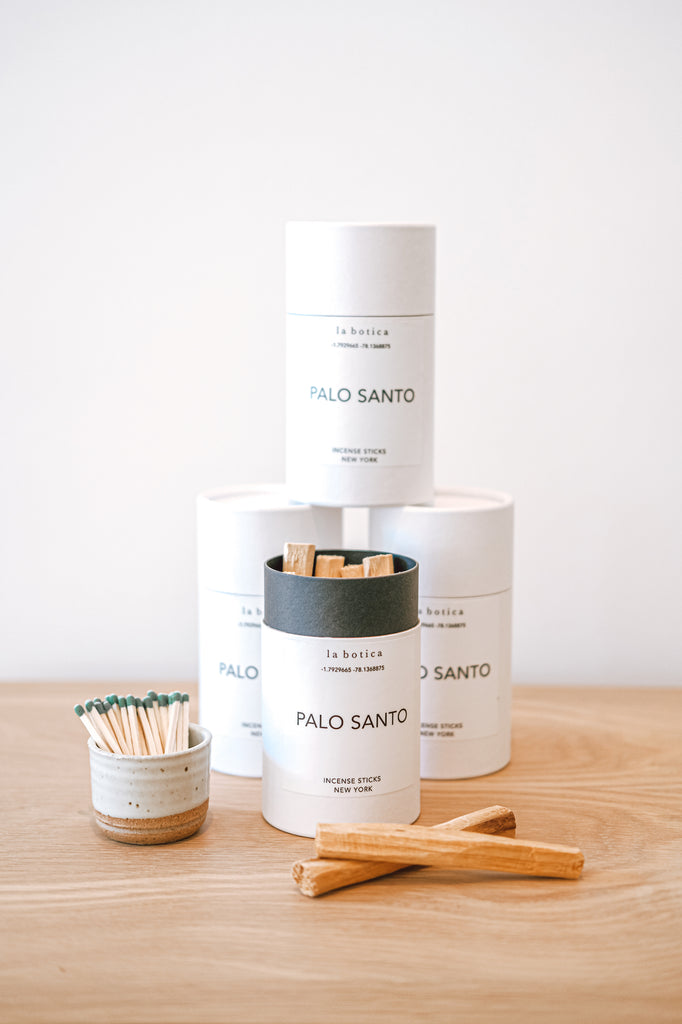 $30.00
$0.00
La Botica Palo Santo Incense Sticks
Handcrafted in New York City
In Stock
STORY + DESCRIPTION
Includes 9 stick bundle.
Palo Santo is a wild tree found in South America belongs to the same family as frankincense, myrrh and Copal. It is part of the citrus family and has sweet notes of pine, mint and lemon.
In Spanish, the name translated means "Holy Wood". Palo Santo is used for centuries by the Incas and indigenous people of the Andes as a spiritual remedy for purifying and cleansing, as well as to get rid of evil spirits and misfortune.
DETAILS + DIMENSIONS
Material: Tree bark
Dimensions: 4.5" L x 0.5" W
SHIPPING + RETURNS
Standard shipping rates apply. Eligible for return within 30 days of delivery. Read more about our return policy here.