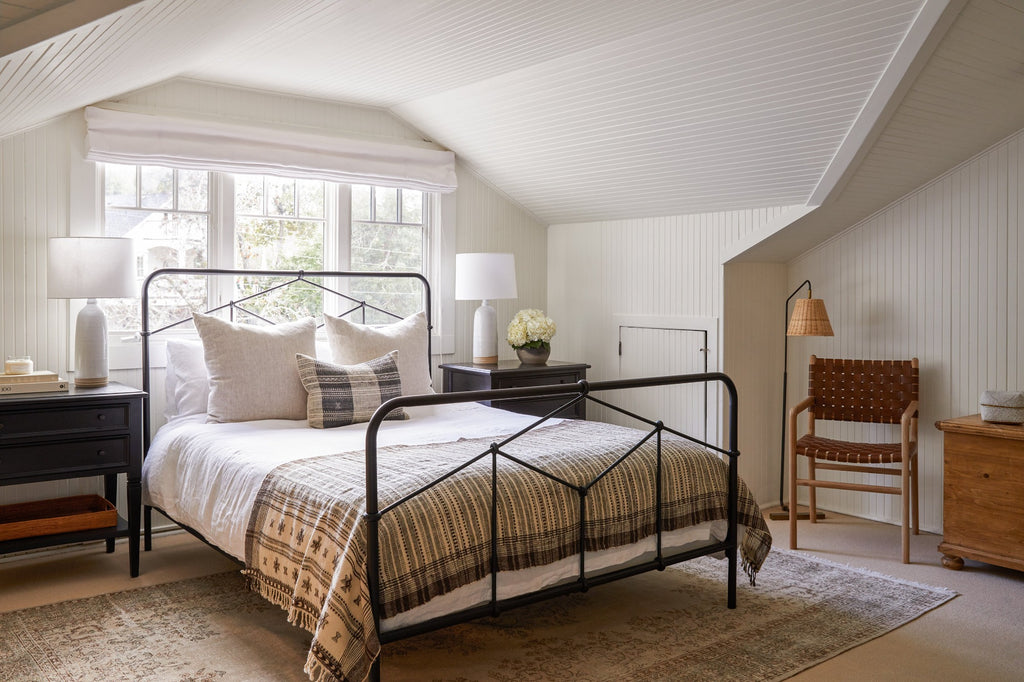 $3,910.00
$4,600.00
No. 52 - Vintage Turkish Oushak Rug - 6'-10" x 10'-5"
In Stock
STORY + DESCRIPTION
Dimensions: 6'-10" x 10'-5"
Our collection of vintage Turkish Oushak Rugs are selected for their timeless aesthetic and heirloom quality. They are distinctive in their soft muted color palette and unique patterning. The Oushak style is greatly influenced by Persian designs with geometric or vine scroll motifs paired with a large central medallion or smaller all-over medallions. This rug features soft muted tones of cream, brown, and pink with a classic center medallion motif. It's the perfect size for a living room, study, or bedroom. 
Oushak rugs originated in the small town of Oushak in west-central Anatolia, today just south of Istanbul, Turkey. Oushak rugs feature a coarsely woven wool foundation with a shaved wool pile. These Vintage rugs are one-of-a-kind treasures each with its own unique character and beauty.
DETAILS + DIMENSIONS
Dimensions: 6'-10" x 10'-5"
Material: Wool
Regular care:
Vacuum your rug frequently with suction only. Do not use a vacuum cleaner that has a beater bar or rotating brush on it.
Cleaning:
Spot clean stains with gentle soap and water. Gently agitate and blot until clean. To eliminate odor or allow to fully dry after spot cleaning, let it sit out in the sun for the day.
For a full rug cleaning, we strongly recommend a professional rug cleaner who specializes in vintage rugs.
SHIPPING + RETURNS
Shipping Time:
Approx. 2-3 weeks to ship within CA, and approx. 3-5 weeks anywhere else in the US
*Note that shipping ranges listed are estimates.
Shipping Cost:
$99 - Flat Rate
Eligible for return within 30 days of delivery. Read more about our return policy here.