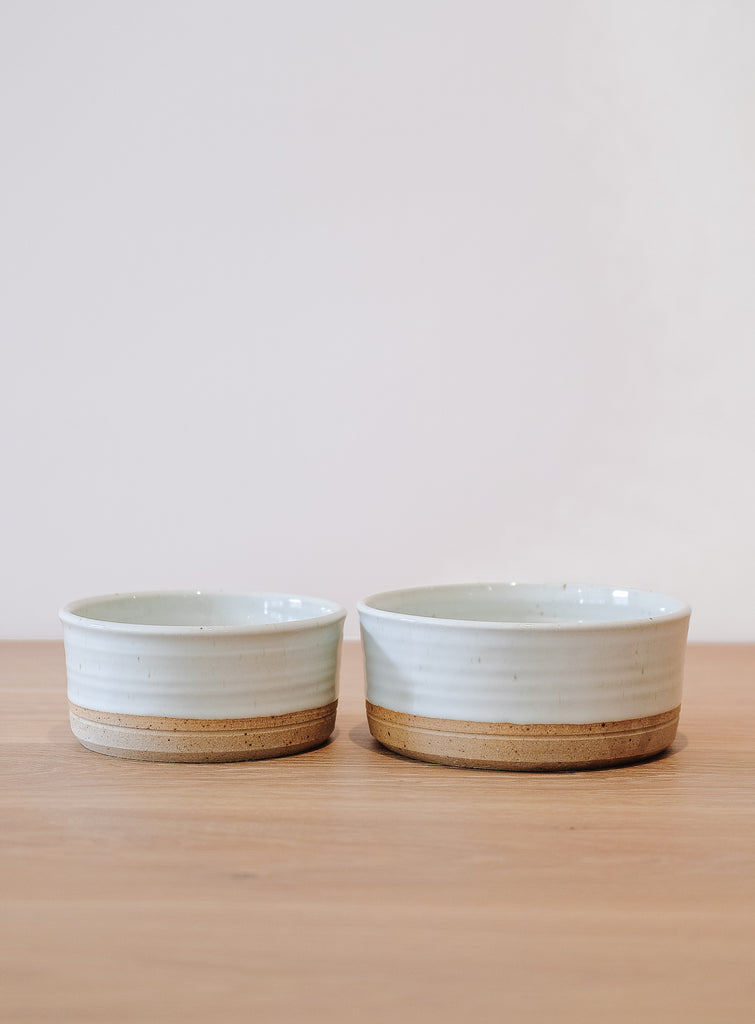 $130.00
$0.00
Hand Thrown Ceramic Dog Bowls
HANDCRAFTED IN NEW MEXICO
STORY + DESCRIPTION
Our furry friends are like family to us, which is why we had to welcome these beautiful ceramic dog bowls into our collection. Made with heavy and durable ceramics, they will stand up to everyday doggy use. This perfect medium-sized set works great for both small and large dogs!
Slight variation in dimensions, color and speckling is to be expected due to the handmade nature of these pieces. 

Hand-thrown and hand-glazed in New Mexico by Hanselmann Pottery.  
DETAILS + DIMENSIONS
Material: Ceramic
Dimensions
Water Bowl: 7-1/2" Dia. x 3-1/4" H
Food Bowl: 6" Dia. x 3" H
Microwave, dishwasher, & oven safe.
Hand-thrown, hand-glazed. Expect slight variations in dimensions and color.
SHIPPING + RETURNS
Standard shipping rates apply. Eligible for return within 30 days of delivery. Read more about our return policy here.